It has already been a special journey for Anne Van Dam since first picking up golf clubs at the age of four. With three Ladies European Tour titles to her name at just 23-years of age, there is a bright future ahead for the Dutch star who has eyes on making the 2019 European Solheim Cup team. 
When did your golfing journey begin and how did you get into the sport?
I started when I was 4 years old, when I was on holiday in America. We always used to go there with my family, friends and their children. They were always playing golf and I wasn't allowed because I was too small. But one year I did finally get a chance to start when we were there, and I carried it on when I returned home and started playing in junior competitions. I always thought it was fun but also really enjoyed spending time with my friends on the weekends. My older sister played golf when she was younger, so I also played with her.
When you were younger swimming was your #1 sport, tell us more?
From a young age, I always wanted to become an Olympic swimmer. I just loved the sport, I trained and swam a lot. But at 14, I suddenly just got tired of it. I was getting pretty good at golf then as well and I was asked to play for the National Golf Team and that usually doesn't happen until you are 16-years old. I was only 14, so I saw it as a big opportunity. You know you are going to get the chance to play international tournaments. With swimming, I knew I was very competitive domestically, but I was working incredibly hard to get to that level. In contrast, with golf, I was already pretty good for my age and still had plenty of room for improvement, so I decided to stop the swimming and put all my focus into golf. I didn't really swim much after that.
Tell us more about when you realised golf would be the career for you and you put it ahead of your studies?
I was 17 years old when I first played the Deloitte Ladies Open in Holland and I played well. I think I finished T28 and I just loved the atmosphere at the tournament. It was an eye opener for me to understand my strengths and weaknesses of my game and where I really needed to improve, especially as I could compare my game against the top players on the Ladies European Tour.  It enabled me to say, at this age I can already do this and now I want to give it 100% to see how good I can become. It was then that I said to my parents and my coach that I want to put my golf career as my number one focus, ahead of my school studies, and give it my very best shot.
What did your first LET win at Xiamen Open mean to you?
It is still my most important win, as it was my first one. I was not playing that well going into the tournament and I didn't have a great rookie year and only just kept my card. The second year I was not playing that well either and I remember even the week before in France that I played bad and missed the cut by 6 shots, I think. Therefore, I was going into the week without any expectations, not thinking about winning and playing very relaxed. I knew that if I finished the week with a T2 or T3 finish it would provide me with a good status for the following season, so I wasn't too worried about winning. In the end I felt like it kind of just happened and I played well down the stretch. The win changed everything for me for the next season and most importantly gave me confidence. I think I made 12 cuts in a row after that. I was playing a lot freer and with a winner's category it meant that I would get into every tournament. It was a big change in my career, for sure.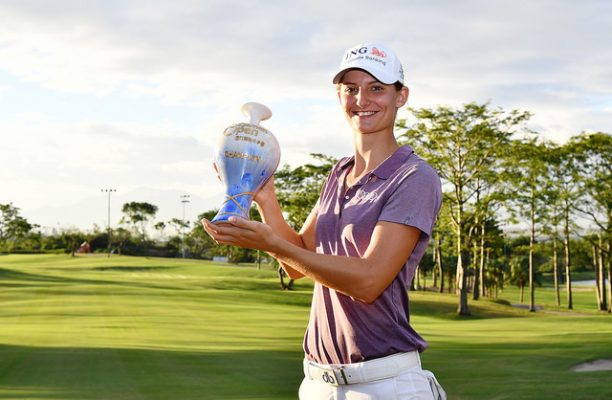 Winning twice in Spain and finishing second on the Order of Merit last season must have been special. Does Spain, now feel like a second home to you and how do you reflect on a great season?
It's funny, my Mum and my sister both live in Spain. Like I said, with the win in China, it's special because it gives you confidence and is very rewarding.
After China I switched coaches and a lot of people called me crazy for doing so and questioned me why I would do that. But I knew I still needed to change a few things to reach my full potential. The year before I finished fifth on the Order of Merit but the whole year felt like a struggle. I spent a lot of time working on my technique and last year I finally felt from the middle part of the season that I had no swing thoughts. I could just hit the shot, which is the perfect feeling.
Winter work started!! pic.twitter.com/CsfOvFLPPg

— Anne van Dam (@Annevandam) November 30, 2018
To win two events in Spain was amazing. The win at the Estrella Damm Mediterranean Ladies Open by eight shots, on a low score (-26) and with a dominant performance from start to finish, proved to my coach and I, what is possible with my game. Then to win the Andalucia Costa del Sol Open de Espana, when I hadn't practiced for two weeks, was the best season ending performance I could have wished for and has given me a lot of confidence for the future.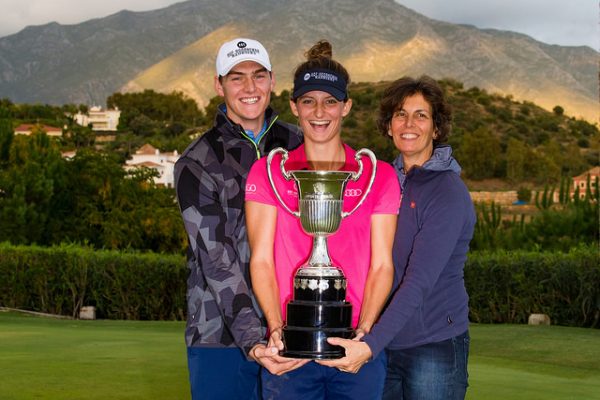 What would making the European Solheim Cup team at Gleneagles mean to you?
It would be extremely special. However, I am not putting too much pressure on myself for that, as I know there are so many great players. I won two events that count towards qualification, but I still need to play well this season to qualify. I also feel like to make the 2019 Solheim Cup you need to play well in the couple of big events leading up to Gleneagles. I've made a good start, but I know I still have a long way to go, so I am just going to try my best and see where I end.
It is one of those events, that I feel like would be the most rewarding to make the team. You would then be in the company of the twelve best players in Europe and you tee it up against the twelve best players from the USA, so it really is an elite group. To be involved in that, would be special.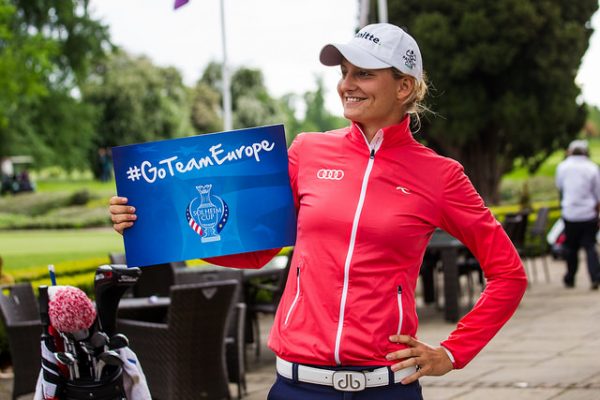 What are your memories from the PING Junior Solheim Cup?
It was a great experience. Although we lost, we were tied going into the final day. We didn't play great singles matches but it was a lot of fun. Some of the USA players who I competed against, I am now good friends with, and we get on very well, so I made some great friendships and memories throughout the event. Some of those players, also could make the USA team this year and that would be a lot of fun. The PJSC is one of my best memories as an amateur player.
#ThrowbackThursday to 2013 with @SolheimCupEuro & #PINGJuniorSolheimCup stars meeting each other #teameurope #LETTBT pic.twitter.com/OlZGmJUn9K

— Ladies European Tour (@LETgolf) March 23, 2017
Who would you like to play against?
Anyone really. Angel (we are good friends) and it would be a lot of fun, possibly too much!
What do you love about life on Tour?
Just seeing my friends. Over the last couple of years, I have made some great friends, so it is always nice travelling with them and doing fun stuff whilst at tournaments. During my first couple of years on Tour I didn't know that many players and being the only one from Holland, it was hard sometimes. I had so much focus just on golf but now I have a good balance between doing fun things with my friends, exploring the amazing destinations we travel to and then once we are on the course, everyone has their own focus and practice regimes.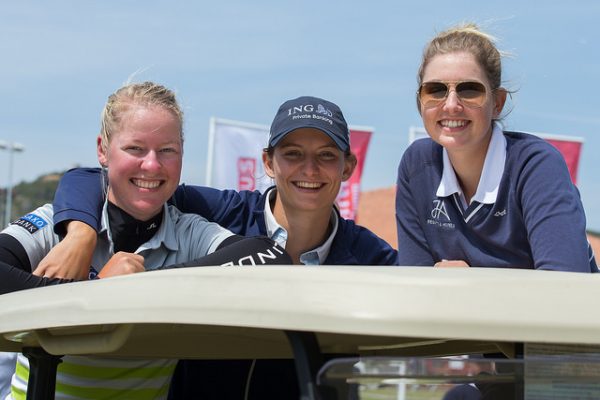 I also like to try and find a new experience at the venues we travel to around the world, like a nice hike, try some new food and take in the local culture. I really do love that side of travelling and doing things that you wouldn't normally do.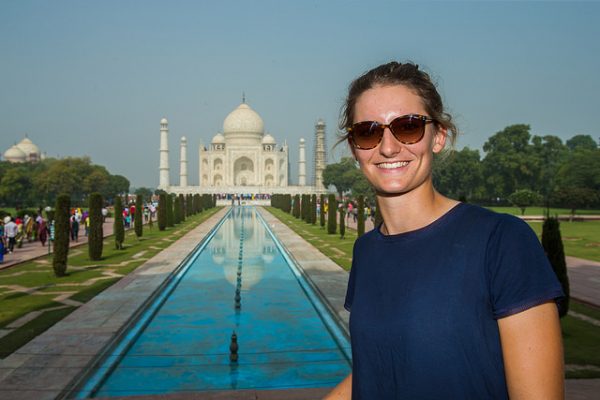 You are well known for your length off the tee but how have you worked on other areas of your game?
Over the last couple of years, I have been focusing on other areas of my game and especially on my short game. I always have known that I can hit it long, However, when I was consistently getting inside 100 yards and was often only making Pars, it really frustrated me. I then made a switch and put all my efforts into working on my game from 150 yards in and I also started to realise the fun side of this challenge to improve. I made a lot of fun drills to help along the way and it was rewarding to start seeing it pay-off on the course.
STRIPE SHOW 🚀🚀🚀@Annevandam was #1 off the tee in Thailand averaging 306 yards 😮#LETC2018🇹🇭 pic.twitter.com/g1Xq4fM41y

— Ladies European Tour (@LETgolf) June 28, 2018
How much would you like to see a LET tournament back in Holland?
That would be great because I only played in it (Dutch Ladies Open) once as a professional in my rookie year. It is the best week, as there are so many fans out watching and you feel like they are there to support you. I think there are some organizations in Holland who are working on bringing an event back home and hopefully it may happen next year. That would be amazing for the country and would certainly help to inspire more juniors to take up the game.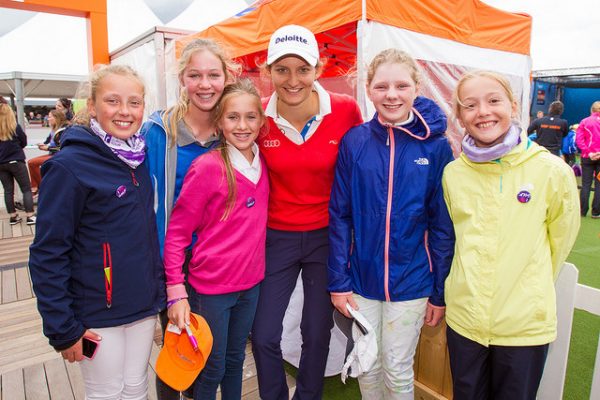 Last year at the Evian Championship you played football in a charity match against Zinedine Zidane, Robert Pires and Laurent Blanc?  Tell us about that experience and your love for Football? 
I've got to be honest, I didn't know who they all were when I was playing against them. Of course, I knew Zidane though! After the match had finished, I was told exactly who they were, and I was like wow! It was a lot of fun.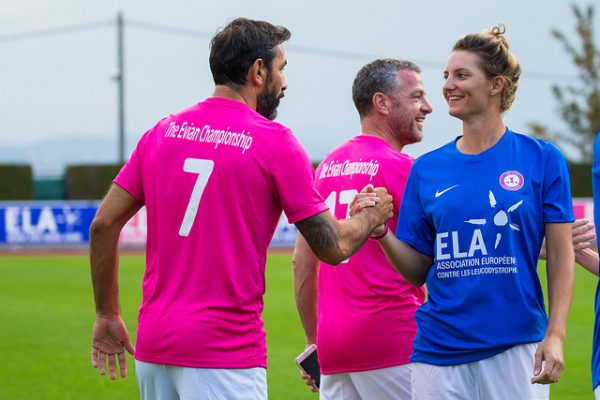 That is a perfect example of what I love about Tour life and getting opportunities like this to meet other athletes. You do a lot of fun stuff.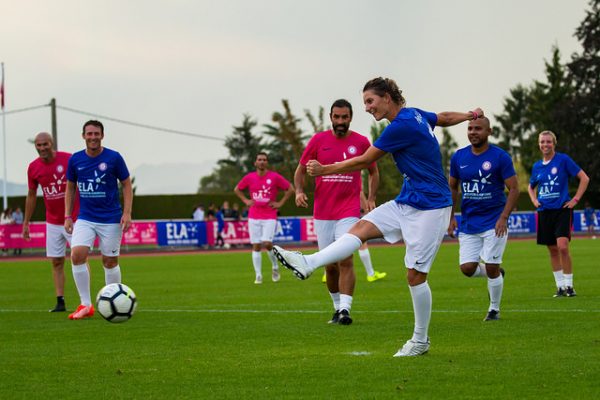 If you weren't a golfer what would you be doing?
I would probably be a pilot and would have chosen to go into the Air Force. My whole family fly and I have experienced the life of flying from a young age by being around them, so have experienced what it is like and it would have been a fun profession to go into. I think, it's best for me to stick to golf!
Source: Ladies Eurpean Tour