The United States Team of Beth Allen and Alexis Belton won the first Nation V Nation Shootout at Royal Canberra Golf Club on Wednesday, which provided the perfect warm-up for the for the ActewAGL Canberra Classic.
A total of 22 pairs teed up to compete in the competition, which featured a long drive contest followed by a nearest the pin competition.
In the first round, the 2018 Volvik World Long Drive champion Phillis Meti from New Zealand striped a drive of 289 metres down the 18th fairway, but Alexis Belton from the United States, who won the World Long Drive 'Clash in the Canyon' was close behind with a drive of 276 metres and Anne Van Dam from the Netherlands was the third longest with her effort which measured 269 metres.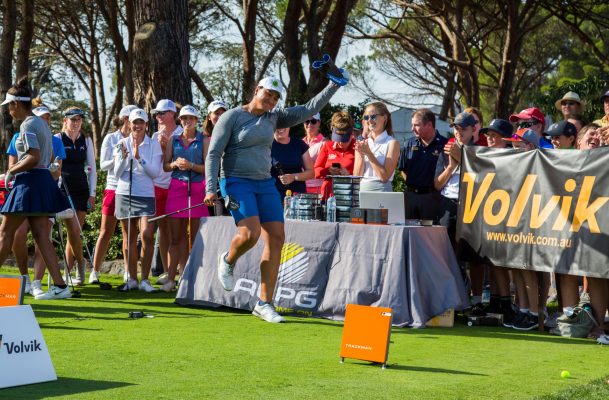 After eight teams progressed to the second round, Allen and Belton then defeated the Volvik team of Carly Booth and Meti in the final.
Former LET order of merit winner and three-time tournament champion Allen said: "I'm ecstatic! It was all Alexis, as I missed two greens and she was the star. It's really fun playing a team game."
Belton said: "It was a lot of fun and a team effort. To have all that encouragement definitely adds a couple of yards, although I probably won't hit driver in the tournament, so I should have practised my wedges!"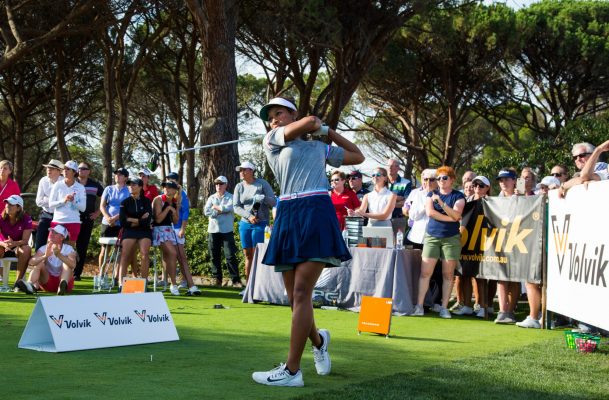 The shootout was well supported by the players in the field and emceed by competitor Felicity Johnson, with music contributing to the party atmosphere.
The ActewAGL Canberra Classic will be played at Royal Canberra Golf Club from 1-3 March, co-sanctioned by the ALPG and Ladies European Tour. The tournament will be played over 54 holes with the leading 50 players plus ties advancing to the final round on Sunday.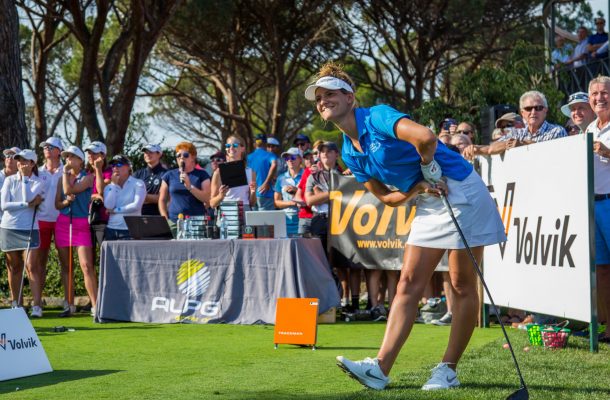 Reigning champion Jiyai Shin has returned to Canberra to defend her title in her only appearance during the Australian summer. She has an incredible record at Royal Canberra and took out the 2013 Women's Australian Open with it was hosted at the venue. However, a hat-trick of wins won't come easily with a world class field including Australians Sarah Kemp and Hannah Green, last week's winner Marianne Skarpnord and legend of the game, Dame Laura Davies.
Source: Ladies Eurpean Tour